Shocking Twist For Simpsons – Marge Is Transgender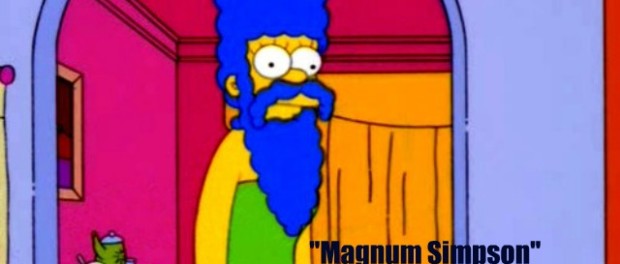 After 26 seasons, the revelation that Marge is actually transgender will cause a huge rift in the hugely popular animated series, The Simpsons.
Originally it was rumored, and then confirmed, that Homer and Marge would indeed split up. But the writers had cited Homer's "narcolepsy" as the reason for the split.
"They must have fired the writer who came up with that lame excuse for the marital breakup of televisions most iconic couple. I mean how boring is it to break up a 26 year TV marriage over sleep?" cites media ecologist Bryce Mayfeather.
Instead it looks like The Simpsons will be capitalizing on the recent transgender trend. Marge will come out as transgender and begin taking steps towards gender reconfiguration surgery to turn herself into a man named Magnum.
Talks are underway to have Caitlyn Jenner voice the new character of Magnum.
"It's perfect really, having Caitlyn, who just turned into a woman, revert back to using her Bruce voice as Magnum Simpson!"
Magnum will get a job at the same plant that Homer works, causing all kinds of conflict and workplace rifts. The season will climax over the decision Homer makes whether or not to accept Magnum as the new Marge. If Homer decides to reunite with Marge/Magnum, then this would be televisions first ever, straight husband and transgender female to male coupling.
Rumors have been circulating that while daughter Lisa will accept her transgender mother, Bart will remain defiant. The show will explore some of the darker aspects to transgender discrimination through Bart's volatile and homophobic behavior.